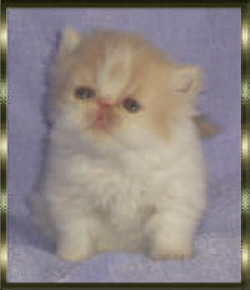 Sophanise Bronson (Reserved)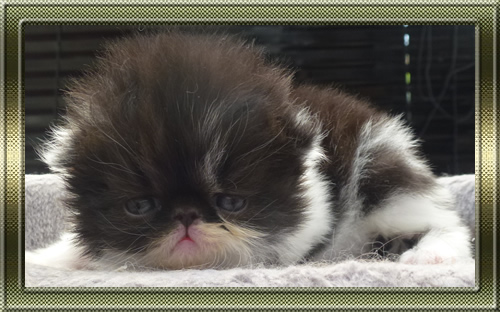 Sire: Bolo Atlantic Crossing of Sophanise
Dam: Sophanise Anastasia

Sophanise Bentley (Reserved)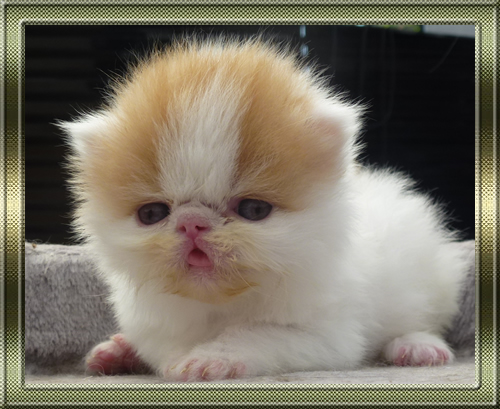 Sire: Bolo Atlantic Crossing of Sophanise
Dam: Sophanise Anastasia

Sophanise Blade (Reserved)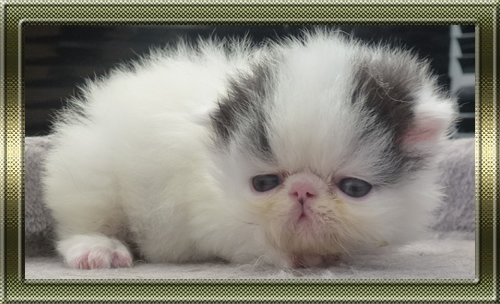 Sire: Bolo Atlantic Crossing of Sophanise
Dam: Sophanise Anastasia

Sophanise Brooklyn (Reserved)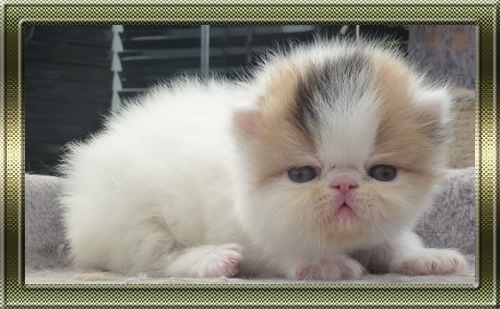 Sire: Bolo Atlantic Crossing of Sophanise
Dam: Sophanise Anastasia

Sophanise Bridget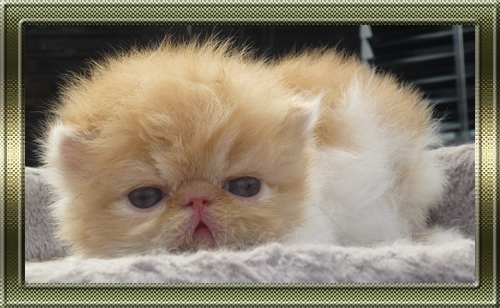 Sire: Bolo Atlantic Crossing of Sophanise
Dam: Sophanise Anastasia

All kittens will be the subject of a signed Contract whether for Show/Breeding or Pet
contact me on sophanisepersians@hotmail.co.uk

All of my kittens are:
Fully vaccinated for Feline Enteritis, Feline Flu, Chlamydia, Feline Leukaemia
Wormed with Panacur
Treated with Frontline
Checked by my vet twice
Leave with Full Pedigree Papers
Will not leave until after 2nd Vaccination

CAT BREEDERS POEM

I love my little kitty; she makes my house a home. She always is my best friend, I never feel alone. She makes me smile, she makes me laugh, and she fills my heart with love...Did some breeder breed her, or did she fall down from above?

I've never been a breeder, seen life through their eyes, I hold my little kitty and just sit and criticize. I've never known their anguish; I've never felt their pain, the caring of their charges, through snow or wind and rain. I've never sat the whole night through, waiting for babies to be born, the stress and trepidation when they're still not there by dawn. I've never felt the heartache, of a little life in my hands, this darling little baby, who weighs but 60 grams.

Should you do that instead of this....or this instead of that, alone you fight, and hope one day, he'll grow to be a cat, and bring joy to another being, and make a house a home, you know it's all up to you; you'll fight this fight alone. Formula, bottles, heating pads, you've got to get this right, two hourly feeds for this tiny guy, throughout the day and night. In your heart you know, you're almost sure to lose the fight, to save this little baby, but God willing...you just MIGHT.

Day one he's in there fighting, you say a silent prayer, Day two & three; he's doing well, with lots of love and care. Day four & five...he's still alive, your hopes soar to the heavens, Day six he slips away again, dies in your hands day seven. You take this little angel, and bury him alone, with aching heart and burning tears, and an exhausted groan; you ask yourself "Why do this? Why suffer all this pain? but see the joy your kittens bring...It really self explains.

So, when you think of breeders and label them with greed, think about what they endure to fill another's need. When you buy a kitten and with Your precious savings you do part, you only pay with money - we pay with our heart.
--------o0o--------
Cats are Wonderful Friends

Gentle eyes that see so much,
paws that have the quiet touch,
Purrs to signal "all is well"
and show more love than words could tell.
Graceful movements touched with pride,
a calming presence by our side --
A friendship that takes time to grow --
Small wonder why we love them so.

A very dear friend sent this to me many years ago when one of my Birman girls passed over Rainbow Bridge - I think it is beautiful and wanted to share it with you. I think it sums up how hard it is to take that awful decision that we know we must make for the sake of our beloved cat.
I thought of this when I had to make difficult decisions last year (2009) regarding my beloved Aladin and Jilly. They will always be remembered in my heart.
If It Should Be
If it should be that I grow weak
And pain should keep me from my sleep
Then you must do what must be done
For this last battle can't be won
You will be sad I understand
Don't let your grief then stay your hand
For this day more than all the rest
Your love for me must stand the test
We've had so many happy years
What is to come can hold no fears
You'd not want me to suffer so
The time has come. Please let me go
Take me where my needs they'll tend
And please stay with me until the end
Hold me firm and speak to me
Until my eyes no longer see
I know in time you will see
The kindness that you do to me
Although my tail it's last has waved
From pain and suffering I've been saved
Please do not grieve it must be you
Who has this painful thing to do
We've been so close we two these years
Don't let your heart hold back its tears.